BypassFRP Galaxy A7 (SM-A20F), Download Stock, Combination ROM
BypassFRP Galaxy A7 Android 7.0 and Google Easily remove verification, you can easily download stock firmware from here (SM-A720F) as well as ROM combination.
There are very few chances of BypassFRP Galaxy A7 Android 7.0 device without using the flashing method, that's why this method is to follow what you really want to back your device, So everything has been described, and you can also download flashing files and software from below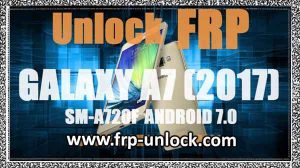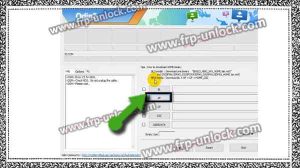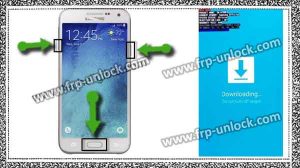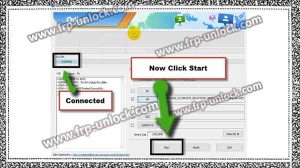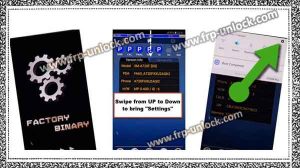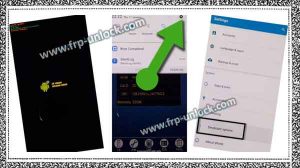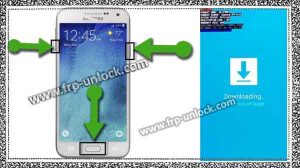 Note: This FRP method has been successfully applied to Samsung Galaxy A7 2017 (A 720F), Android 7.1
Let's Launch FRP Galaxy A7 Bypass:
To bypass FR FRP Galaxy A7, you need to download (stock firmware) + (combination file).
Click here to download both firmware and Samsung skin flasher tool in your computer.
Download BypassFRP Galaxy A7 Tools:
☁SM-A720F Stock Firmware [Download]
ÀSM-A720F combination files
Samsung Odin software v3.12

Step: After downloading Finnish, remove all 3 files from the Winrar archive.
File a Flash combination to enable ADB mode:
S Open Samsung Odin Software
Type in calculator "(+30012012732+)

Step: Now, the DRParser mode will open, type "* # 0808 #"

Step: USB Settings, will open, tap "DM + ACM + ADB", then tap "Reboot"
After Reb reboot, you've "Welcome!" The screen

Note: In case you've the latest Galaxy S8 + or Galaxy S8 Android 8.0, and FRP is unable to bypass the lock via this method, click here
Bypass Google FRP, reset device, a href="https://frp-unlock.com/remove-google-verification">Remove Google Verification, sign in with a Google account, BypassFRP lock, then add new Gmail account

Step: After starting again, you'll get a "Talkback" Pop-up.

Step: Press and Hole (Volume UP + Volume Down) keys together for 1-2 seconds.

Step: After that you've a "suspend talkback" Pop-up, just tap "ok" twice.

Step: Now, you're on the "Welcome Screen", and you've successfully enabled "ADB mode"
Download BypassFRP Tools for your computer:
Samsung USB Driver
☁ FRP Assistant v 0.2
Turn off antivirus software
Install Samsung USB Driver.
Extract FRP Helper from the Collection

Step: Ensure that you've turned on antivirus
Right-Click on " Samsung FRP Helper V 0.2″, and run as an Administrator
Bypass Google FRP, reset device, a href="https://frp-unlock.com/remove-google-verification">Remove Google Verification, sign in with a Google account, BypassFRP lock, then add new Gmail account
Connect the device to the computer to bypass Google FRP:

Step: Ensure your device is on
Connect the Samsung Galaxy device to your computer via Micro USB cable to bypass FR Google FRP.

Step: Now, go to the Samsung FRP Helper Software.

Step: Click the "Scan" button, and you'll get your device com port.

Note: After clicking "Scan", you'll see a message of "USB debug" in your phone, just click on "okay."
Bypass Google FRP, reset device, sign in with a Google account, BypassFRP lock, a href="https://frp-unlock.com/remove-google-verification">Remove Google Verification, to add new Gmail account, Samsung FRP Helper v0.2

Step: Click on "ADB mode", then click on the "Remove FRP" button.

Step: In case you see "Not Found Device" by clicking on the "Remove FRP" button, of the problem, the software will identify your device and the device will then start to overcome this issue reset.
Caution:
, well, use a micro USB cable so that computers and software can easily detect their device In case the software device is not detected, then you can remove the barrier FRP.
Bypass Google FRP, reset device, sign in with a Google account, BypassFRP lock, a href="https://frp-unlock.com/remove-google-verification">Remove Google Verification, to add new Gmail account, Samsung FRP Helper v0.2

Step: Once you see the message "FRP DONE", disconnect your device.

Step: After that, wait for auto start.

Step: Restart your device Now, using "power key".

Step:

Note: In case you bypass Google FRP after completing the "Samsung FRP Helper v0.2" file, and delete the active antivirus software.
Donate me
Step: