Google Account How To Bypass ZTE Android 7.1 [Latest 2018]
You can easily bypass google accounts for ZTE Android 7.1, your device is a very small and easy way to access ZTE home screen and bypassing a Google Account.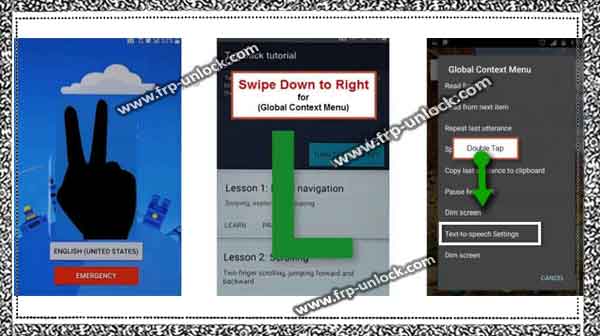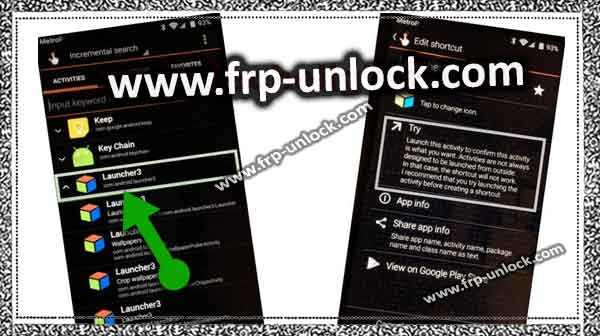 Note: This method is only for ZTE NOGUATE 7.1.1 devices.
Let's start the Google Account ZTE Android 7.1 bypass:
Connect the Z Wi-Fi network to your ZTE device.
Step: Back to "Welcome Screen" long ago.
Long tap with 2 fingers until the Talk "Talkback feature" is enabled.
Draw "L" to bring up the Talk "Talkback Tutorial" screen.
Step: Double tap "text-to-speech Settings,".
bypass google account ZTE Android 7.1
Press and hold both (Volume UP + Volume Down) key simultaneously to disable the TalkBack feature.
Swipe from left to right to bring up Side "Sidebar Options"
Note: make sure you're slowly sliding from the left corner to the right.
Step: Go down and tap "APP".
Step: Swipe and go to "About YouTube ➔ Notifications ➔ Settings, gear icon ➔ About Privacy Google Privacy Policy.
Note: In case you've to BypassFRPs from your device, you can use our "Pangu Premium Service", then unlock the network remotely for BypassFRP and SAMSUNG ZTE, Moto, LG, HTC. [Click here to buy our premium service]
Download Quick Shortcut Maker:
Type in the Search Bar "Pangu Download the Frap Tools".
Step: Swipe and download from there "Quick Shortcut Maker 2.4.0."
After downloading the Finnish, you'll get a lower Pop-up, just tap "Open".
Tap on "Quick Shortcut Maker" to Install it.
After the Installation is completed, tap "Open" to go to the Quick Shortcut Maker app.
Step: Now, swipe down and tap "Launcher 3", then tap "TRY".
bypass google account ZTE, Access Home Screen ZTE Android 7.1, BypassFRP ZTE Android 7.1, bypass google account ZTE Android 7.1
Congratulations, you've successfully used your ZTE Android 7.1 Home screen.
This is only a temporary solution, because after you restart, you'll get an FRP lock again, you've to try to add a "Gmail account" to your device.
Tips for adding a Gmail account:
1St Tip: Go to Settings, ➔ Account ➔ Add Account.
Second suggestion: Open Chrome browser and sign-in with your valid Gmail account.
Third Tip: Try enabling "USB debugging mode" by clicking here, and then clicking here, using any software using the ADB FLASHER tool.
Summary:
Connect Wi-Fi
Enable talk talkback feature.
Bring the sidebar, and go to the app.
Download Quick Quick Shortcut Maker 2.4.0
Step: Install it and open it.
Open Launcher 3 to access the Home screen
Sharing is caring  So, Share it on Social Media